CleanTEC is committed to ensuring healthcare environments are kept safe and hygienic on a daily basis.
Our experienced teams consistently maintain exceptional standards. This helps our clients to meet Care Quality Commission (CQC) regulations.
Healthcare hygiene failures can lead to risks such as cross-contamination and, following CQC inspection, suspended or cancelled registrations and criminal prosecution.

We offer hospitals, dental surgeries, clinics, GP surgeries and other healthcare establishments bespoke medical facility cleaning services designed to fulfil your specific needs down to the smallest details and ensure that CQC healthcare standards are met and exceeded.
Our healthcare cleaning services include:
This list is by no means exhaustive. We will always endeavour to fulfil your needs. Some of our additional services include:
Compliance and accreditations
CleanTEC's services meet all CQC standards, and as well as our other accreditations, we have been accredited by Alcumus SafeContractor for achieving excellence in health and safety in the workplace. This recognises our extremely rigorous standards in health and safety management. We also carried out additional training and received an accreditation in dealing with COVID-19.
We introduced the STORM-Ballistic Virus Killer to disinfect large surface areas to tackle COVID-19. This antiviral fogging machine reduces the risk of cross-infection, giving you peace of mind knowing proactive virus control measures are being taken to protect your healthcare establishment from viruses for up to 48 hours.
Quality Monitoring System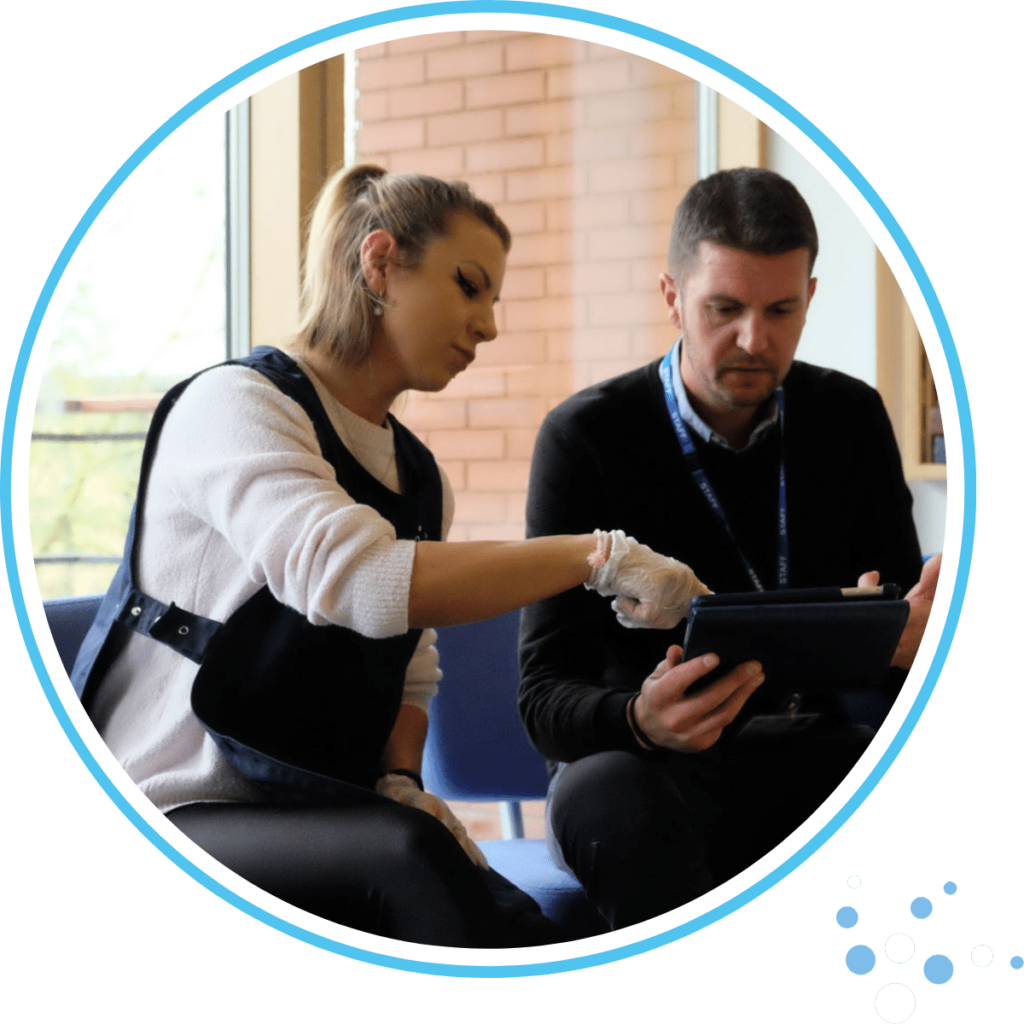 Our Quality Monitoring System sees our hands-on Contract Managers visit on a regular basis to support our staff so that they can deliver high-quality cleaning for our clients at all times.
All audits are completed on an iPad and sent to our integrated Cleanlink portal. This allows us and our clients to analyse how the contract is running on a real time basis.
How we can reduce your environmental impact
We're adept at helping industries reduce their environmental impact using the following policies:
Fill out our contact form to receive a quote, call or email with an enquiry.