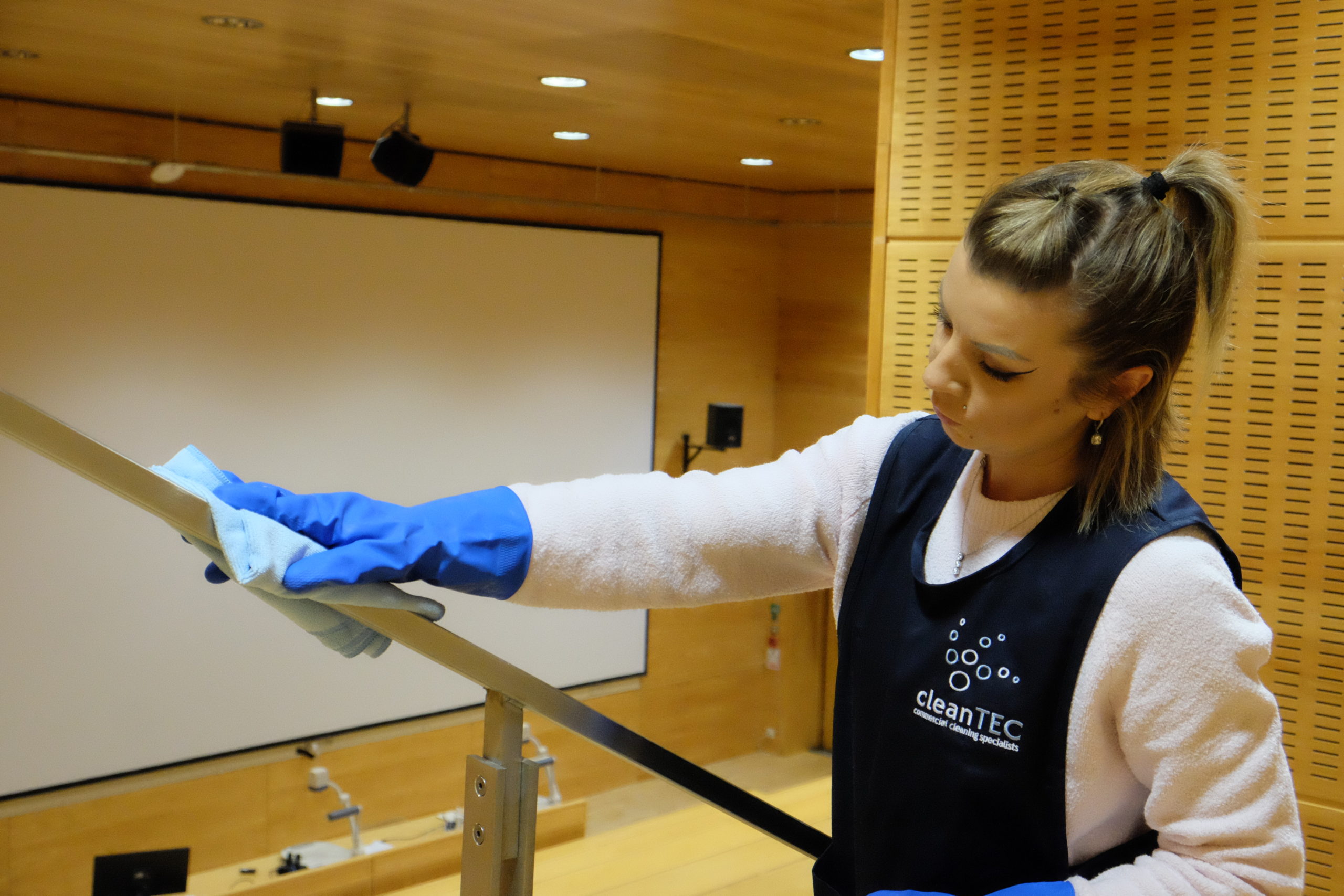 Clean schools, colleges and universities create positive learning environments, impress parents and reduce the risk of accidents and illness.​
Since the year 2000 CleanTEC has become one of the most trusted names in school cleaning services. We understand your ethos towards your staff, visitors and pupils to have a clean learning environment at the start of each new day. Our service delivery is bespoke for each school and specific to the fabric of the building from a Victorian primary to a state of the art secondary sports college.
Education sector cleaning experts
Whether you are a multi site trust or single site school we know and understand the varying complex demands and how your needs and requirements will change throughout the academic year.
We make it a priority in building a strong partnership with your premises teams, offering flexibility in our service ensuring that our solution continually meets your needs.
With CleanTEC you will have complete peace of mind with:
DBS: We will not allow a member of staff onto your premises until they have completed a successful Enhanced DBS check.
Safeguarding: Safeguarding Training is mandatory and forms part of Induction Training with staff working at education establishments.
Legal compliance: We are a cleaning contractor that understands and complies with all relevant legislation, including the School Premises Regulations 2012.
We use specialised, state-of-the-art equipment to make cleaning your school as effectively as possible. We have developed reach and wash systems to tackle hard-to-reach areas in rooms with high ceilings like gym halls and have introduced cobotics, automatic vacuum cleaners that work alongside our cleaning team.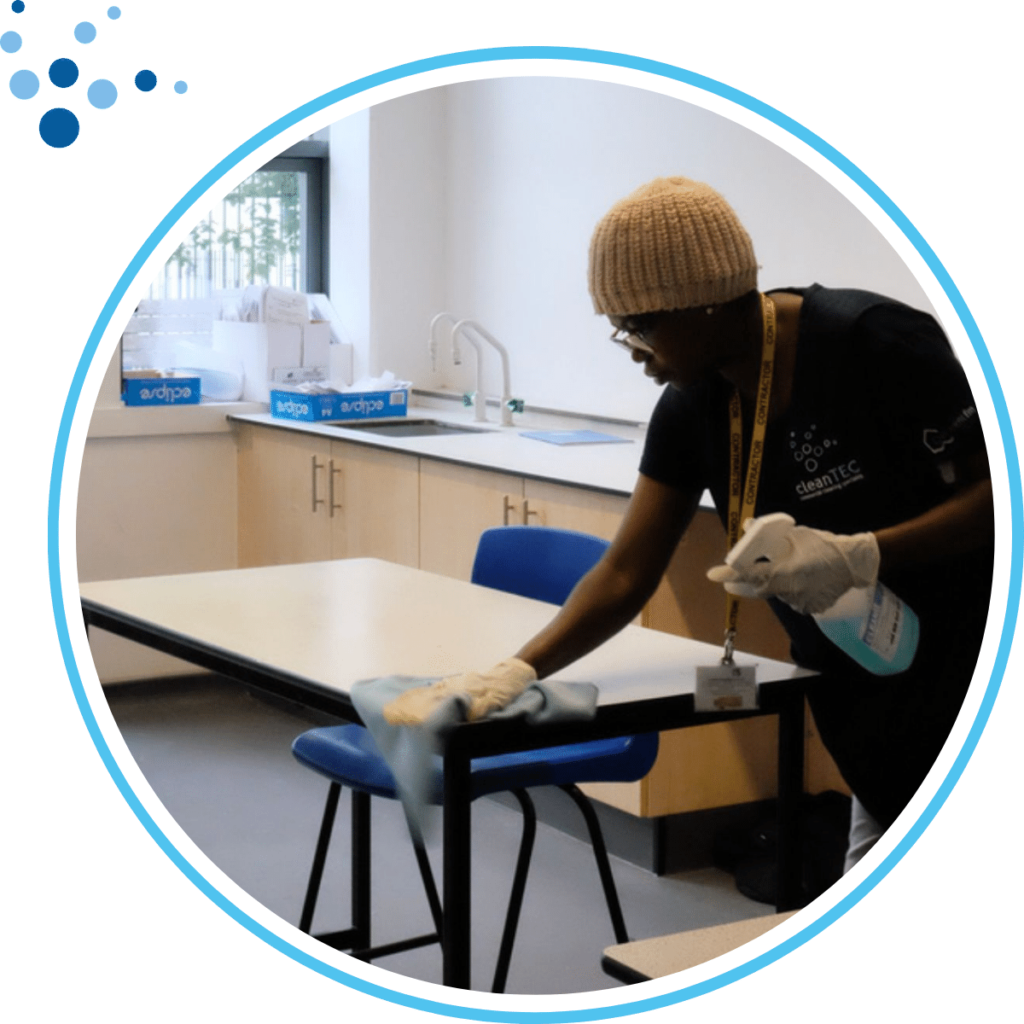 High-level vacuum cleaning
High ledges in areas like sports halls can be difficult to clean and, left untouched, can create a health hazard. We use our industrial strength vacuum and lightweight pole system to reach areas up to 14 metres in height. All of our high-level vacuum cleaning is done from the safety of the ground, reducing health and safety risks.
Here at CleanTEC, we make innovative use of cobotics to speed up and improve the quality of our cleaning. The Eco Vac 40 is an automated vacuum cleaner with an advanced AI navigation system which complements our cleaners, allowing them to carry out other cleaning duties during their shift. The Eco Vac 40 has pushed our team's productivity to new levels, saving you time and money.
We also offer a range of additional services for the education sector, including:​
Quality Monitoring System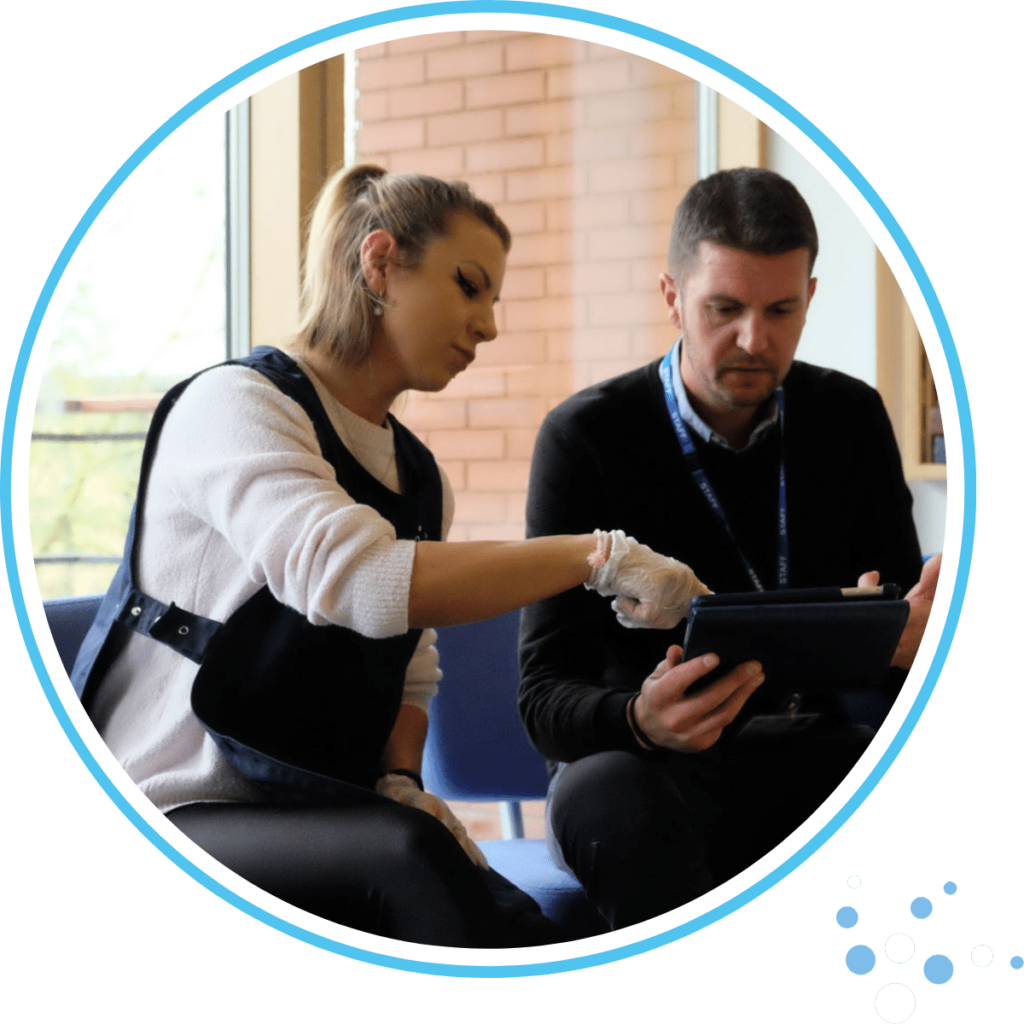 Our Quality Monitoring System sees our hands-on Contract Managers visit on a regular basis to support our staff so that they can deliver high-quality cleaning for our clients at all times.
All audits are completed on an iPad and sent to our integrated Cleanlink portal. This allows us and our clients to analyse how the contract is running on a real time basis.
How we can reduce your environmental impact
We're adept at helping industries reduce their environmental impact using the following policies:
Fill out our contact form to receive a quote, call or email with an enquiry.