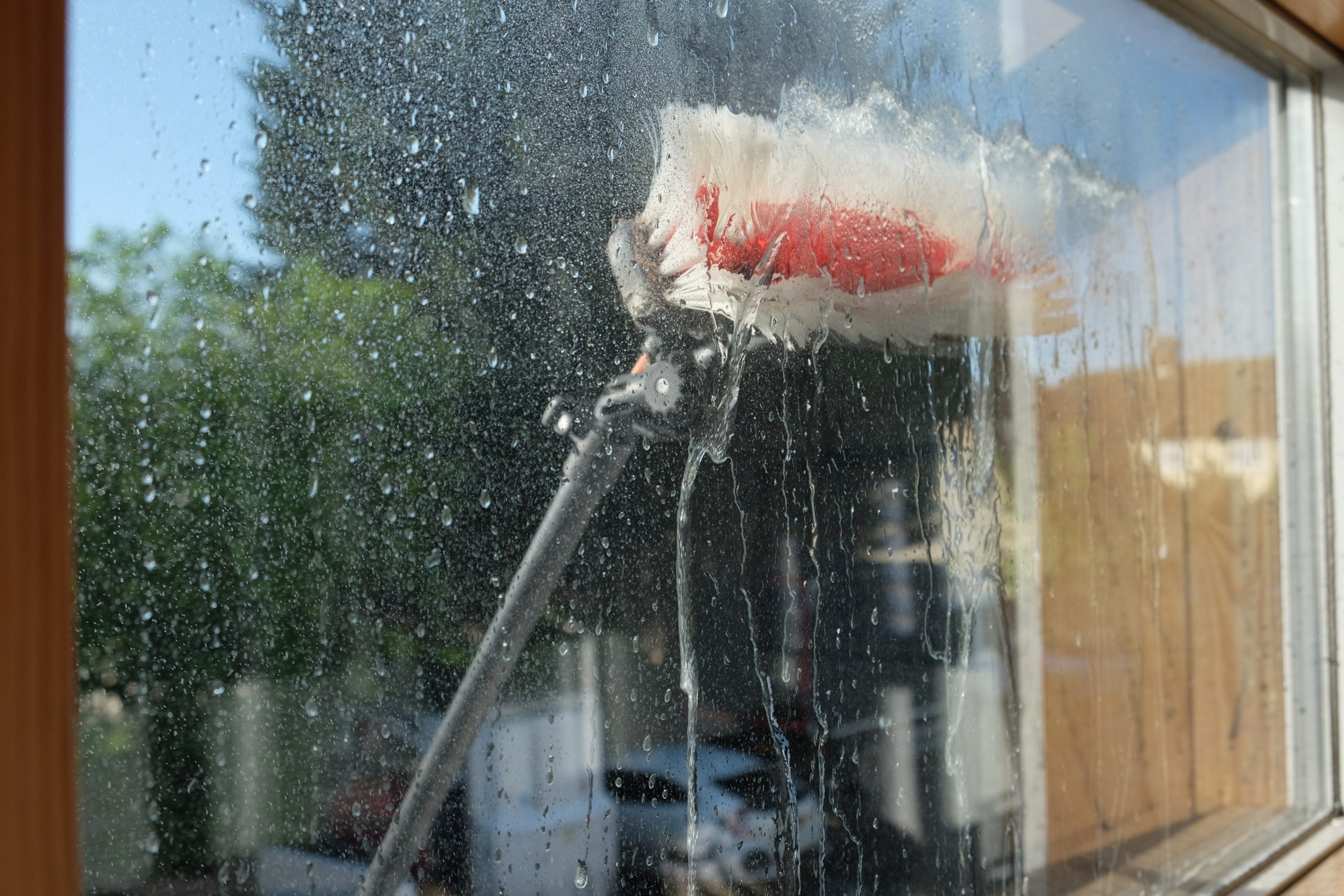 We offer specialist deep cleaning services with the aid of our in-house cleaning team, including:
This list is by no means exhaustive. We will always endeavour to fulfil your needs. Some of our additional services include:
Our deep cleaning service uses specialised equipment to sanitise hard-to-clean areas and prevent deterioration of floors, vents, carpets, baseboards and any other areas where dirt, mould, grease and more can build up over time.
Neglecting deep cleaning can lead to health and safety hazards and hygiene issues which can go unnoticed until an accident, an illness, or an inspection. A deep clean will help your business avoid liability and panic cleaning when unaddressed problems become harder and more expensive to address.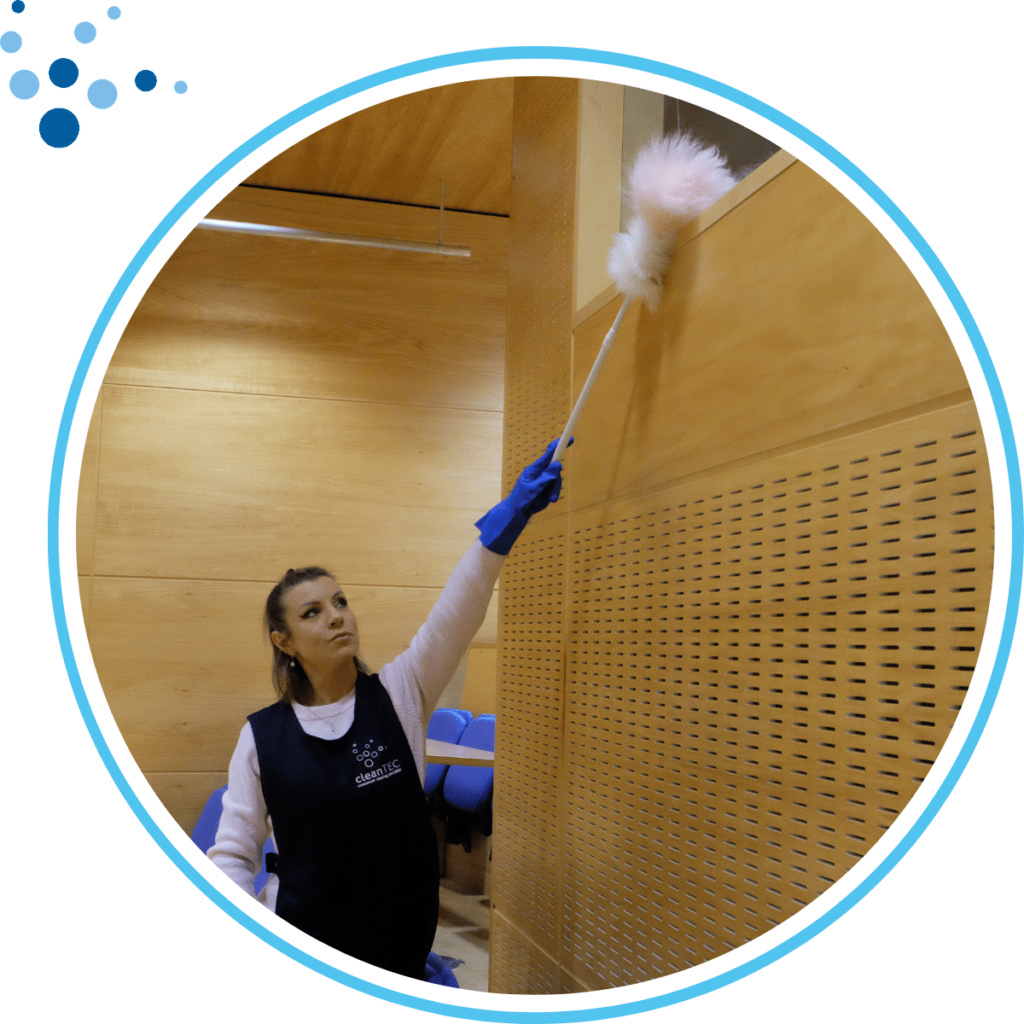 State-of-the-art equipment
CleanTEC uses state-of-the-art cleaning equipment to increase our cleaners' productivity, reduce health and safety risks, clean hard-to-reach places and save our clients time and money.
Here at CleanTEC, we make innovative use of cobotics to speed up and improve the quality of our cleaning. The Eco Vac 40 is an automated vacuum cleaner with an advanced AI navigation system which complements our cleaners, allowing them to carry out other cleaning duties during their shift. The Eco Vac 40 has pushed our team's productivity to new levels, saving you time and money.
Thermopure Reach and Wash Ionic System
Specialised cleaning takes specialised tools. The Reach and Wash cleaning system has revolutionised the way we clean hard-to-reach areas, using carbon fibre telescopic poles that allow us to clean heights in excess of 74 feet.
By accessing areas that are usually inaccessible from the ground, we can eliminate many health and safety risks caused by ladders or high access equipment. We can use this method to clean windows, glass roofs, skylights, canopies and more.
Quality Monitoring System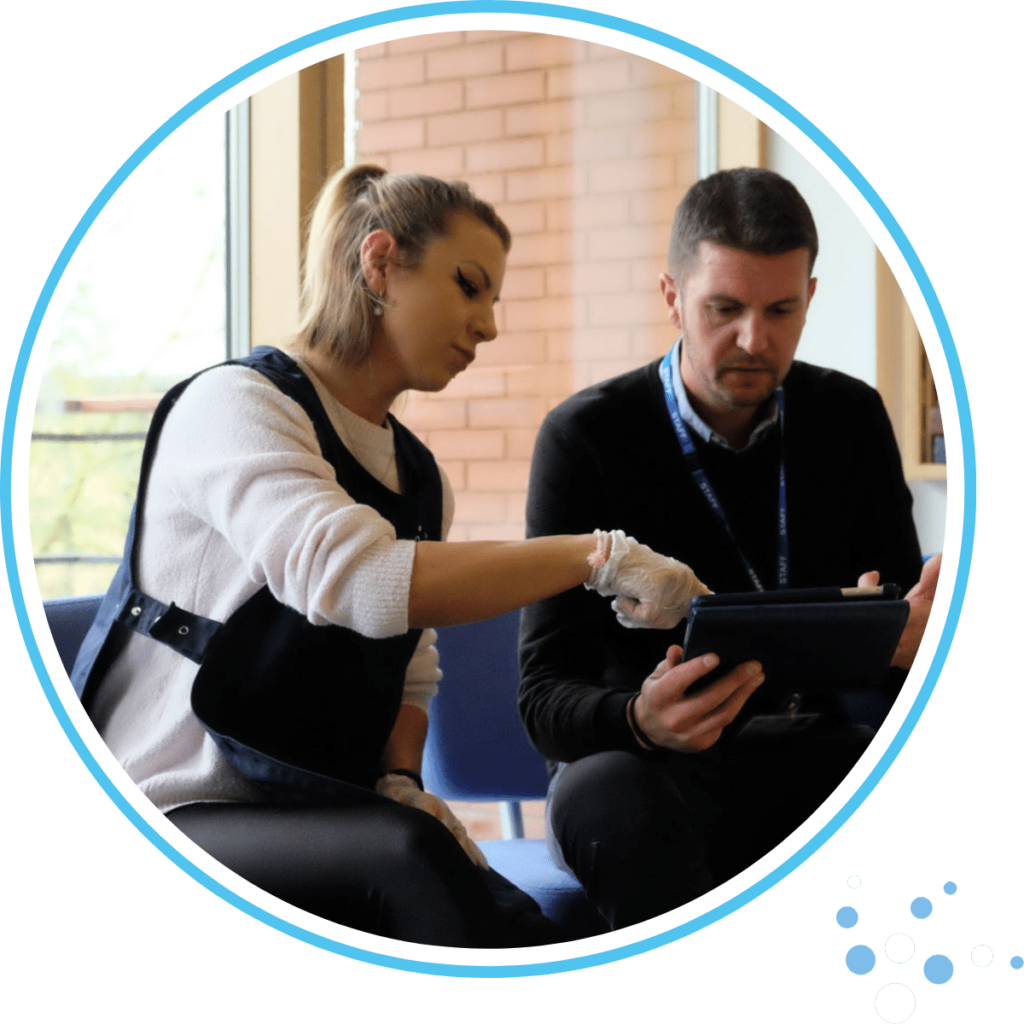 Our Quality Monitoring System sees our hands-on Contract Managers visit on a regular basis to support our staff so that they can deliver high-quality cleaning for our clients at all times.
All audits are completed on an iPad and sent to our integrated Cleanlink portal. This allows us and our clients to analyse how the contract is running on a real time basis.
How we can reduce your environmental impact
We're adept at helping industries reduce their environmental impact using the following policies:
Fill out our contact form to receive a quote, call or email with an enquiry.