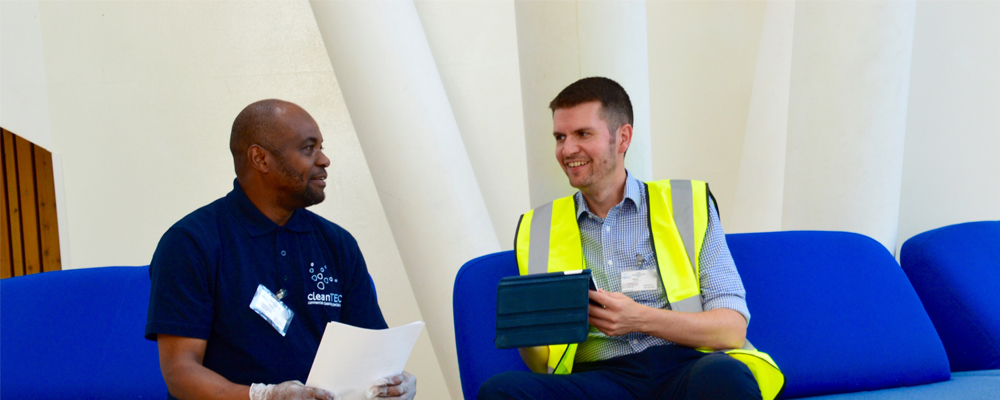 EDUCATION CLEANING
CleanTEC Services Limited have an excellent reputation within the education sector.
We are vastly experienced in the provision of cleaning and associated support services to the education sector.
We believe that the following key points have contributed to our success in the Education Sector:
Recruitment
The single most important part of a contract is our staff and as such we make every effort and endeavour to recruit staff of the highest calibre. Also, ensuring that all staff are vetted and background checked before entering site to start work.
Training
We firmly believe that the training and development of our staff contributes to our continued success as experience shows that poorly trained, de-motivated staff will always impact on standards and place upon them and their future commitment with our company.
Absentee Procedures
It is our commitment to you that you receive the hours proposed / agreed upon at all times and as such we have in place appropriate and effective contingencies which will ensure that absenteeism will be minimal if not zero.
Successful Working Relationships with the Schools.
We believe in sponsoring award nights at partnering schools, where we are seen working closely with the staff, students and governors to ensure that we embed ourselves within the culture of the school and promote the importance of a strong working relationship.
We also volunteer at Careers Fairs to demonstrate that there are many other "unconventional" sectors to delve into that require wide range of talents and attributes.