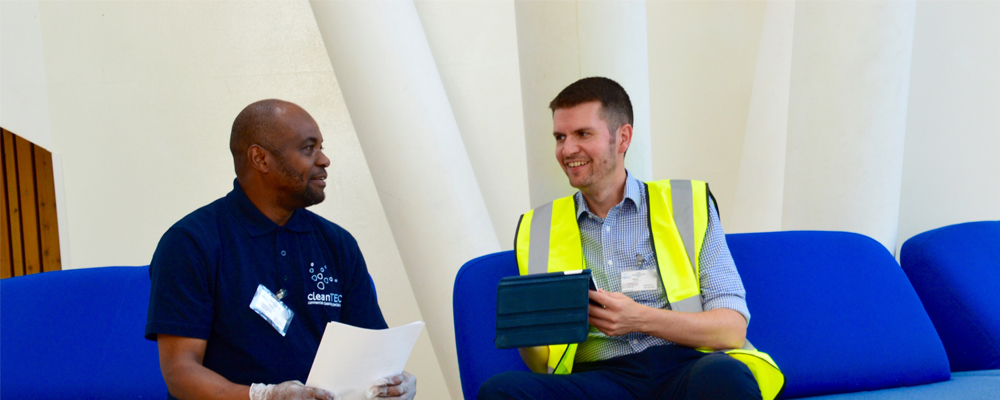 As a leading commercial cleaning contractor, we are adept at carrying out high-quality cleaning services across a huge spectrum of industries and settings.
We have developed thorough processes that deliver safe, effective and efficient cleaning, always within budget and on time.
We have nationwide coverage and therefore can mobilise; local, regional and national contracts efficiently, as well as procuring competitive prices on supplies and equipment.
We can change variable cleaning activities and associated ad-hoc costs into a fixed and predictable budget that ensures a safe and consistent working environment.
We will work with the client to ensure that all onsite policies and procedures are being followed, such as:
Health and Safety - Correct PPE, Manual Handling

DFT Training Requirements

Security and Enhanced Personal Checks
As an enviromentally friendly company, we work with our clients to reduce waste disposal, by introducing recycling measures:
Company Waste Reduction initiatives such as; monthly inter-department competitions.

Monitoring Waste on a regular basis

Feedback on waste volumes collected