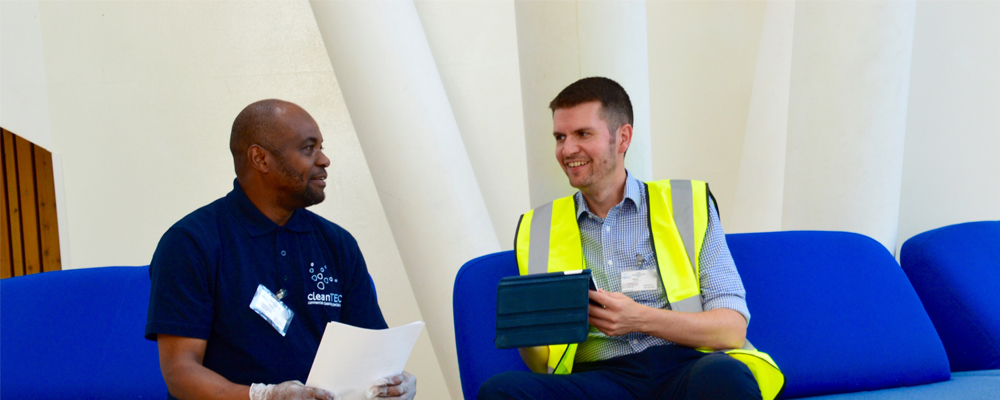 In the ever-changing office environment, there is still one aspect that has remained the same; first impressions matter. Whether it is a potential client, an important board meeting or even recruitment of new staff members. Cleantec Services Limited work with a vast range of contracts that all have individual needs, such as:
As such we ensure we tailor our services to meet each client's unique needs.
Before we start work with you, we will arrange to meet to discuss your individual needs and conduct a free of charge site survey.
Furthermore, we then will present a formal proposal outlining how we will meet your requirements. Within the proposal we will introduce our team of experts and how they will ensure that KPI's are being met and customer satisfaction is ensured.
QMS (Quality Monitoring System)
Our Quality Monitoring System sets us apart within the industry. As standard the allocated Contract Manager will visit on a regular basis, at unspecified times during the cleaning shift. They will also conduct an audit with the client once a month to communicate how the contract is running. All audits are completed on an ipad and sent to our integrated Cleanlink portal (https://cleanlinkportal.co.uk/). This allows us and our clients to analyse how the contract is running month-by-month.
Please find our ISO Certifications below: