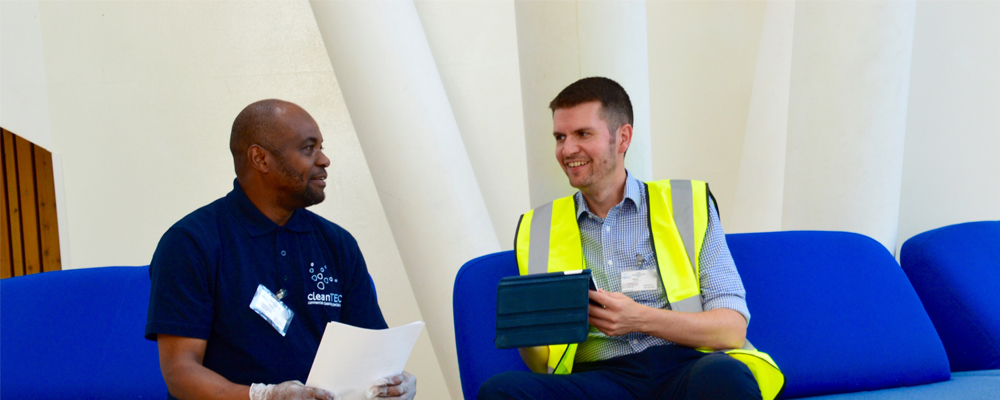 It is our firm belief that a number of factors have contributed to our continued success within a very competitive market, details of which are as follows:
The 'hands-on' approach of our senior management team throughout the whole term of a contract.

The total commitment from our staff to ensure that each individual contract receives the service proposed and agreed upon not just at the beginning of the contact but at all times.

The emphasis we place on the smaller details of a contract which makes us stand out from our competitors.

The ability we have to forge long term partnerships with our clients – we are proud that our contract retention rate is well above the industry average.

The recognition that our on-site cleaning teams are our most valuable asset and, furthermore, that they are ambassadors of Cleantec Services Limited.

The commitment to our staff to provide continuous and comprehensive training throughout their career with Cleantec Services Limited which allows them to acquire the required knowledge and skill sets to perform their work to the highest standard.

Our belief is that staff who are well trained are more confident, motivated and content with their job function, a factor which also contributes greatly to lower levels of staff turnover.

Our approach to promote and endorse environmental awareness and, furthermore, our willingness to work with our client on their own environmental initiatives.
However, we will not rest on our laurels and as such have systems / procedures in place which will enable us to continually assess and evaluate the service performance of the contract with the end aim being to offer propose added value through service innovation and continuous improvement.
Finally, by awarding your contract to Cleantec Services Limited you can be totally confident that you are working alongside a contractor who will provide you with a service based on:
'Real hands-on' contract management.

Having the client's best interests at heart.

Endeavouring to be value for money.